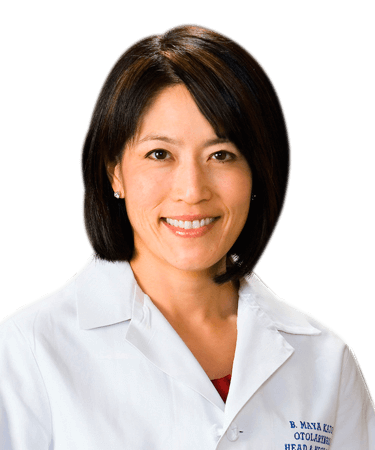 B. Maya Kato, M.D.
Otolaryngology, Otology, Surgery
36867 Cook St STE 103, Palm Desert, CA 92211, USA
Education:
University of California, Los Angeles (B.S.)
University of California, San Francisco (M.D.)
University of Washington (Otolaryngology-Head & Neck Surgery Residency).
Michigan Ear Institute (Otology, Neurotology & Skull Base Surgery Fellowship).
Areas of Practice:
Otology and Neurotology (ear, hearing & balance disorders)
Adult and Pediatric General Otolaryngology (ear, nose & throat disoders)
Facial Rejuvenation (Botox, facial fillers)
Ear Microsurgery (tympanoplasty, mastoid surgery, cochlear implants)
Hearing Aids
Vestibular rehabilitation (balance therapy).
Professional Membership and Associations:
American Academy of Otolaryngology-Head & Neck Surgery
Riverside County Medical Association
Other Locations:
Aesthetic Art

36867 Cook St STE 103, Palm Desert, CA 92211, USA

(855) 505-3900