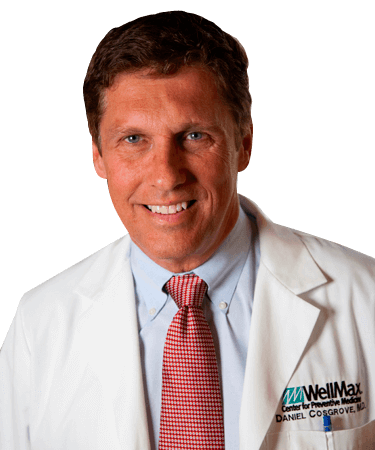 Daniel S. Cosgrove, M.D.
Internal Medicine, Sleep Medicine, Wellness Medicine
45200 Club Dr Suite A, Indian Wells, CA 92210, USA
Education:
University of California, Los Angeles, CA. Bachelor of Arts, Psychobiology
Washington University School of Medicine, St. Louis, Missouri 1981
Loma Linda University Medical Center, Loma Linda, CA. Internship
Certifications:
Advanced Cardiac Life Support
Diplomate, Emergency Transfer Seminar, CAHHS
Diplomate, Cal-ACEP Base Station Physician Symposium
FAA (Federal Aviation Administration) Senior Aviation Medical Examiner
Certified Clinical Densitometrist, International Society for Clinical Densitometry
Ceritified IMT Carotid Ultrasound, AACE
Areas of Practice:
Dr. Daniel Cosgrove is an independent physician who specializes in Internal Medicine for the patient seeking a Concierge doctor. He has embraced the physician – patient focus based on the premise that in order to maximize care for each patient, the focus is directed on quality and not quantity. The patient can choose from a variety of levels of care based on the individual need. Services based on Clinical Research can include DEXA for bone density, cardiac stress testing, polysomnography, digital high resolution ultrasound for vascular, cardiac, pelvic and other areas, echocardiograms and lab testing including genetics and stool studies.
Professional Membership and Associations:
American Association of Clinical Endocrinology
American Academy of Sleep Medicine
American College of Lifestyle Medicine
Air Medical Physician Association