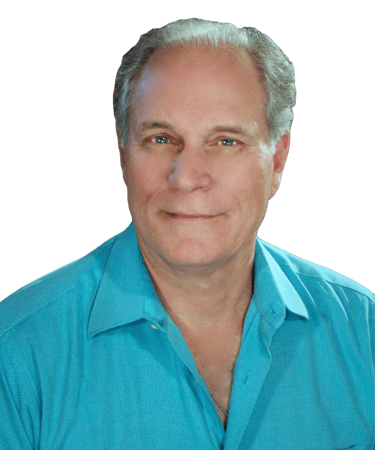 Dennis E. Spurgin, DC
Chiropractor
345 East Tachevah Drive Suite 3, Palm Springs, CA 92262, United States

(760) 778-5333
Education:
Logan College of Chiropractic, Doctor of Chiropractic, Chesterfield, Missouri
Los Angeles College of Chiropractic, Southern CA University of Health Sciences, Radiology Residency
Los Angeles College of Chiropractic, Southern CA University of Health Sciences, Educational Administrative Training Program
College of Osteopathic Medicine of the Pacific, Western University of Health Sciences, Master of Science Program for Health Care Education
Certifications:
Guest lecturer in Principles and Practice
Certified Continuing Education Presented
Certified presenter for Seminars for Spurgin Seminars
California State Board of Chiropractic Examiners
Areas of Practice:
My focus is on having a great understanding of your problems to diagnose and prescribe the proper treatment for you. Everyone is an individual and I am interested in knowing everything that is important to know about your condition and along the way how you will respond to treatment. I have my office next to the hospital because I think it is very important to work within the medical establishment. I work with your medical doctors not against them.
I vary my treatments depending on the needs of you, the patient. My manipulations vary from very light to forceful if necessary.I use the least force necessary to help your condition. I always use soft tissue work which may involve myofascial release, acupressure, trigger point, vibratory massage, stretch release and other soft tissue work. I also use various Physiotherapy modalities including ultrasound, computerized electrical therapy and vasopheumatic procedures. I always talk about home care during the treatment phase and about how to take care of the condition after treatment ends. This will include stretching, exercises, activities of daily living and ergonomic (workplace) adaptations. My goal is always to get you, the patient the most efficient treatment available. I work to give you relief, manage your symptoms and get you back to your daily activities as quickly as possible.
Additional Information:
I first became interested in Chiropractic with a very traumatic accident at age ten when I fell from a horse onto my head. Later, as a teenager I was impressed with the love, respect and appreciation that my father's patients showed toward him. When I went into practice with my father I was also given the benefit of that same love, respect and appreciation from my patients. I love treating people and seeing them getting better. Every day I look forward to coming to the office and having patients tell me how much better they are and how grateful they are to be doing better. With all patients I look forward to their next visit.
In December 1979 after nine years of practice with my father I was recruited by the Los Angeles College of Chiropractic (now known as the Southern California University of Health Sciences) and spent almost ten years as faculty and then as their Dean of Chiropractic and Clinical Studies. I chaired committees that developed competency, standards of care, programs for clinical training and programs for faculty development. While at the Chiropractic College, I was honored to provide services as an expert to the California Board of Chiropractic Examiners, the State Attorney General's office, and various Prosecuting Attorneys in municipalities throughout Southern California on Chiropractic Standards of Care.
Upon leaving the College in 1989, I chose to come toward the desert. First I set up a practice in Beaumont and then came to Palm Springs in 1992 to set up a practice. Since entering practice I have been involved with various organizations. I have belonged to three rotary clubs (Beaumont, Palm Springs and Palm Springs Sunup) and have held most offices including President of Beaumont and Palm Springs Sunup Rotary. I have been a member of the Palm Springs Chamber of Commerce since 1992 and was on the Board of Director for eight years and held most of the offices including President. I was also on the Palm Springs Mounted Police Search and Rescue team for twelve years. My specialty was Mountain rescue and I was involved in many rescues that received national recognition.
Other Locations:
Indio

80545 Hwy 111, Suite B, Indio, CA 92201

(760) 778-5333