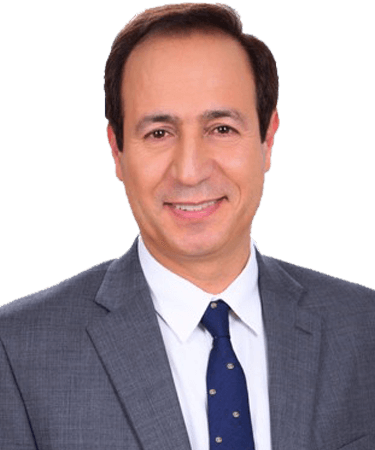 Mehrdad Asgeri, M.D.
Gastroenterology
1100 N Palm Canyon Dr #214, Palm Springs, CA 92262, USA

(760) 656-7090
Education:
University of Rochester, Advanced Endoscopy Fellowship, Rochester, NY, 1/2016-7/2016
Case Western Reserve University, MetroHealth Medical Center, Fellowship in Gastroenterology, Cleveland, OH, 7/2009-6/2012
Cleveland Clinic, Huron Hospital-Cleveland, OH, Residency in Internal Medicine and Internship, 7/2003-6/2006
Tabriz University of Medical Sciences, Doctor of Medicine, Tabriz, Iran, 2/1985-11/1992
Certifications:
Advanced Endoscopy Fellowship; Endoscopic Ultrasound, ERCP, Esophageal Motility, Esophageal Stenting
Advanced training in Motility, IBD and IBS
Certified in Gastroenterology
Areas of Practice:
At Oasis Advanced Gastroenterology; easy accessibility, passionate communication and high-quality care are provided. Working with you as part of your healthcare team, we provide cutting-edge gastroenterology and advanced endoscopy to treat your digestive system disorders.
Diseases We Treat
Colon – Polyps, colon cancer, Colitis, Crohn's Disease, Ulcerative colitis, Leaky Gut, IBS, Diarrhea, Constipation, Diverticulitis, Fissure
Stomach – Peptic Ulcers, Cancer, Bleeding
Esophagus – GERD (Acid Reflux), Problem Swallowing, Barrett's esophagus, Cancer
Esophageal Variceal Bleeding
Small intestine – Celiac Disease, Bacterial Overgrowth, AVM Ablation, Nutrition
Liver – Hepatitis C, Fatty liver, Cirrhosis
Pancreas – Cancer, Ductal carcinoma, Pancreatitis, Carcinoid tumor, IPMN
Professional Membership and Associations:
American Society of Gastroenterology
American College of Gastroenterology
American Gastroenterological Association
American Association for the Study of Liver Diseases
American College of Physicians
American Medical Association