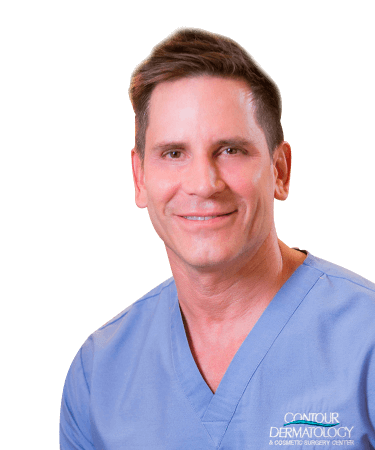 Timothy Jochen, M.D.
Dermatology
1180 N Indian Canyon Dr STE E419, Palm Springs, CA 92262, USA
Education:
Medical School – Internal Medicine
Areas of Practice:
Specialty - Medical Dermatology, Cosmetic Dermatology and Cosmetic Surgery
Professional Membership and Associations:
Fellow:
American Academy of Dermatology
American Society for Dermatologic Surgery
American Society for Mohs Surgery
American Academy of Cosmetic Surgery
Member:
American Society for Laser Medicine and Surgery
International Society of Cosmetic Laser Surgeons
American Society for Cosmetic Dermatology and Esthetic Surgery
International Society of Hair Restoration Surgery
American Medical Association
California Medical Association
Dr. Timothy Jochen:
Dr. Timothy Jochen founded Contour Dermatology & Cosmetic Surgery Center and the specialized Laser Center at Contour Dermatology in 2001 with the mission of helping people maintain a vibrant appearance and feel great about their skin. He is a diplomate of the American Board of Dermatology and is trained in the latest techniques in dermatology, cosmetic surgery and hair restoration/transplantation.
Dr. Jochen specializes in Mohs Surgery for skin cancer removal, facial rejuvenation including cosmetic laser technology, Botox and facial fillers, soft tissue augmentation, leg and facial vein treatment, tumescent liposuction and hair restoration/transplants.
He is currently an Assistant Clinical Professor at the University of Southern California in Los Angeles and he has been named "Teacher of the Year" several times.
Dr. Jochen also regularly gives lectures about medical and cosmetic dermatology locally, nationally and internationally.
Dermatological services provided at Dr. Jochen's Contour Dermatology include Botox injections, Restylane, hair treatment and hair transplants, procedures for wrinkles and droopy eyes and treatments for carcinoma and other skin cancers. Contour Dermatology is located in Palm Springs and Rancho Mirage in Riverside County, CA, and Santa Monica in Los Angeles County, CA. They also serve the communities of La Quinta, Palm Desert and Indian Wells.
Dr. Jochen loves to travel and has almost completed his bucket list of exploring every continent. Compared to everywhere he's traveled to, his home in the Desert is his favorite place to be. He loves physical activity and hikes or goes skiing as often as he can. Dr. Jochen loves adventure, art, architecture, and his home in the Coachella Valley where he donates to many organizations and tries to stay involved in the community, but he loves nothing more than his family and spending time with his daughter, Ashley.
Other Locations:
Rancho Mirage Office

42600 Mirage Rd, Rancho Mirage, CA 92270, USA